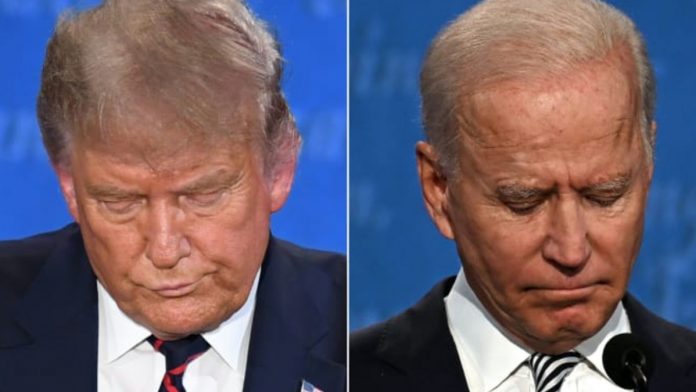 Nonostante i media americani abbiano attribuito la vittoria all'ex vicepresidente Joe Biden (dopo aver conquistato la Pennsylvania, arrivando così a quota 273 elettori) e nonostante molti presidenti si siano già congratulati con il neo 46esimo presidente degli Stati Uniti, Trump pare ben lungi dall'accettare la sconfitta.
Questi i suoi ultimi due tweet:
71,000,000 Legal Votes. The most EVER for a sitting President!

— Donald J. Trump (@realDonaldTrump) November 7, 2020
THE OBSERVERS WERE NOT ALLOWED INTO THE COUNTING ROOMS. I WON THE ELECTION, GOT 71,000,000 LEGAL VOTES. BAD THINGS HAPPENED WHICH OUR OBSERVERS WERE NOT ALLOWED TO SEE. NEVER HAPPENED BEFORE. MILLIONS OF MAIL-IN BALLOTS WERE SENT TO PEOPLE WHO NEVER ASKED FOR THEM!

— Donald J. Trump (@realDonaldTrump) November 7, 2020
Trump sostanzialmente ribadisce l'ottimo risultato elettorale (71 milioni di voti, il miglior risultato di sempre per un presidente in carica. I voti in realtà sono 70 milioni e 600mila, comunque 7 milioni in più rispetto alle scorse elezioni) e parla di "milioni di voti per posta sono stati inviati da gente che non ha mai votato".
Arriverà il momento della resa da parte di Donald Trump?