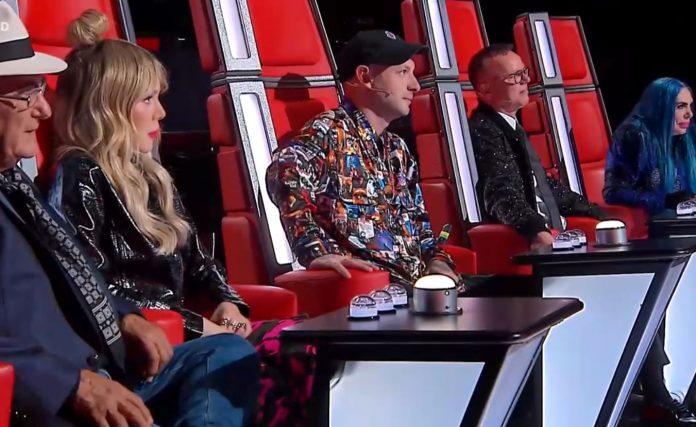 Clementino in grande spolvero durante la prima puntata di The Voice Senior, programma della prima serata del venerdì di Rai 1 condotto da Antonella Clerici.
Il rapper napoletano, giudice del format con Al Bano (con figlia), Gigi D'Alessio e Loredana Bertè, è il vero mattatore del programma dettando il ritmo della serata, come un animatore turistico.
E come un animatore turistico a tratti può apparire invadente, ma per certo il programma non annoia (alla peggio può apparire a tratti leggermente cringe, per fare i giovani che non siamo anche noi).
Twitter ad ogni mod pare apprezzare Clementino
Clementino è la rivelazione in tv:
– rapper
– comico
– conduttore
– capo villaggio
– tronista ammaliatore di milf@CLEMENTINOIENA#TheVoiceSenior

— Ilaria 🐍 (@madametaurus_) November 27, 2020
Ed apprezzare le singole gag di Clementino, anche quelle da animatore
'Stavo pensando che mi hanno tolto 'Tony Reale!'. È troppo bello, Tony Reale!'

Madonna Clementino ti amo. #TheVoiceSenior

— Sara.🌹 Gianmarco Saurino stan account. 🦋 (@tizianosmile1) November 27, 2020
Meno clemente l'universo Twitter con la giovanissima Jasmine Carrisi.
A 18 anni fa la giudice del programma accanto al padre Albano. Non esattamente un padre chiunque, immaginiamo anche a livello di personalità.
Ma Twitter non perdona ed ironizza:
Jasmine è la rivelazione di the voiceahahahahaahahahahahah#TheVoiceSenior pic.twitter.com/rIHVoYR5j2

— ila 🌸 (@illllaria) November 27, 2020
Vorremmo vederli loro, nei panni di Jasmine.