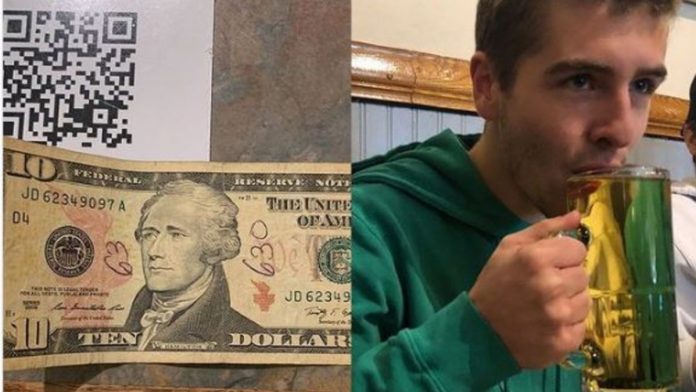 E' un tweet che ha commosso il web, diventando presto virale.
E' il tweet di un giovane ragazzo statunitense, che racconta della sua prima birra a 21 anni (a 21 anni scatta l'età per poter comprare alcol legalmente negli Stati Uniti).
almost 6 years ago before my dad passed he gave my sister this 10$ bill to give to me on my 21st birthday so he could buy me my first beer, cheers pops havin this one for you! pic.twitter.com/oaIulpEJTc

— Matt Goodman (@mattg12699) December 6, 2020
Il tweet ha ottenuto oltre mezzo milione di mi piace e racconta una storia struggente.
Ci limitiamo a tradurre letteralmente:
"Quasi 6 anni fa prima che mio padre morisse ha dato a mia sorella questo dieci dollari da darmi per il mio 21esimo compleanno cosicché potesse comprarmi la mia prima birra. Salute papà, questa è per te!"
E a corredo la foto del ragazzo – Matt goodman, da Boston – con una bionda in mano.
In tanti hanno risposto, postando a loro volta ricordi ed esperienze commoventi.
Ma noi vi proponiamo uno dei tanti post su Instagram del giovane, in cui appare abbracciato al padre – perché perderlo quando si è così giovani è davvero tremendo