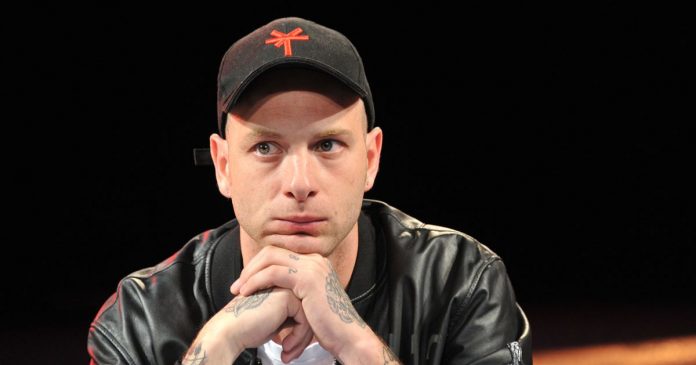 E' uno dei grandi protagonisti di questa prima edizione di The Voice Senior.
Probabilmente non notissimo a livello mainstream, Clementino sta espandendo i proprio livelli di notorietà mostrandosi mattatore del talent condotto da Antonella Clerici.
E come abbiamo scritto, coinvolge come un animatore da villaggio turistico, pur rischiando a volte di essere invadente come un animatore da villaggio turistico.
LEGGI ANCHE => The Voice Senior, Twitter apprezza Clementino ma è meno clemente con Jasmine Carrisi
Ma è sicuramente un grande personaggio e sa tenere il palco, che spesso prende per improvvisazioni canore.
Propone proprie strofe o va letteralmente freestyle.
D'altra parte, è noto a chi ascolta rap ma probabilmente non al resto dell'universo, Clementino è un vero e proprio campione nel freestyle e lo dimostra anche a The Voice Senior.
Ma che sia campione nel freestyle, è noto dalla metà degli anni '00.
Clementino ha infatti vinto diversi contest, in un tempo in cui il rap non aveva la diffusione attuale.
Ed è diventato protagonista di contest culto, come al 2theBeat 2006.
Un contest poi vinto davanti ad Ira, rapper etneo dalla vicenda personale quantomeno controversa, ma che verrà ricordata per le rime a gamba tesa di Gel nei "quarti di finale".
Erano altri tempi, poco da dire.
Nostalgia.
In precedenza un Tecniche Perfette, un Da Bomb, un Valvarap e in seguito partecipazioni a MTV Spit, contest di freestyle su MTV che ha segnato in qualche forma la morte dei grandi contest di freestyle nei locali (o giù di lì).