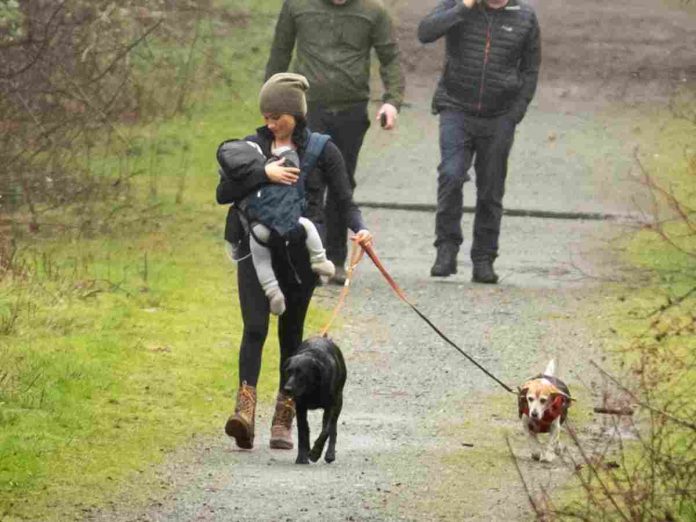 La duchessa del Sussex ha presentato un esposto nei confronti di Splash News and Picture Agency dopo gli scatti rubati al figlio Archie. La risposta della società 
Meghan Markle, la Duchessa del Sussex, ha deciso di presentare un esposto nei confronti dell'agenzia di gossip Splash News and Picture Agency dopo uno spiacevole evento nel quale la sua privacy e quella di suo figlio Archie è stata "violata illegalmente". 
La vicenda che ha fatto scattare la denuncia
La vicenda risale agli inizi di quest'anno, quando la duchessa uscì per una passeggiata solitaria con il figlio Archie in un parco canadese. In quell'occasione i paparazzi dell'agenzia si fiondarono sulla Markle per scattare foto sia a lei che al figlio: un atteggiamento invasivo e per niente gradito alla duchessa, che ha deciso di presentare un esposto verso l'agenzia per la quale i paparazzi lavorano.
L'esito giudiziario
Durante l'udienza l'alta Corte di Londra ha dichiarato che l'agenzia ha patteggiato con la coppia reale (essendo in una situazione economica e giudiziaria non favorevole), giungendo all'accordo per il quale non potranno mai più scattare foto alla coppia. Un portavoce della Schillings, la rappresentante legale di Harry e Meghan, ha dichiarato: "Come emerso dall'udienza odierna, il Duca e la Duchessa del Sussex hanno risolto con successo un reclamo legale presentato all'inizio di quest'anno contro l'agenzia dei paparazzi Splash UK". 
Non è la prima volta che la duchessa presenta esposti verso agenzie di gossip: in un'altra occasione aveva citato in giudizio l'Associated Newspapers, editore di The Mail On Sunday e MailOnline, per la pubblicazione di una lettera che ha scritto al padre, per lei praticamente un estraneo, Thomas Markle.